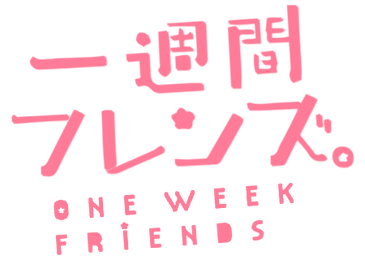 Welcome to the
Isshuukan Friends Wiki
, the unofficial comprehensive source of information on the
Isshuukan Friends
manga
and
anime
series. Help and contributions from newcomers and fans are encouraged!
Please be aware that the Wiki is filled with spoilers from the anime and that it takes no responsibility in spoilers you may discover which may ruin your enjoyment of the series.
Characters
Synopsis
Yuuki Hase reallys wants to befriend Kaori Fujimiya, the girl in his class who seems to be withdrawn and is always alone. Just when he thinks a friendship is blossoming between the two of them, she tells him her secret: Every week, her memories reset. Yuuki resolves to befriend her as many times as it takes, but is he prepared to face the possible pain of being one-week friends?